How to Use Instagram's New Food Delivery & Gift Card Stickers
Supporting the small Irish businesses you love is about to get easier thanks to Instagram.
On Wednesday, the company announced that businesses can now share gift card, food order, and fundraiser stickers in stories and on their profiles.
When a user sees gift cards or food orders, they'll be able to tap to make a purchase through a partner site.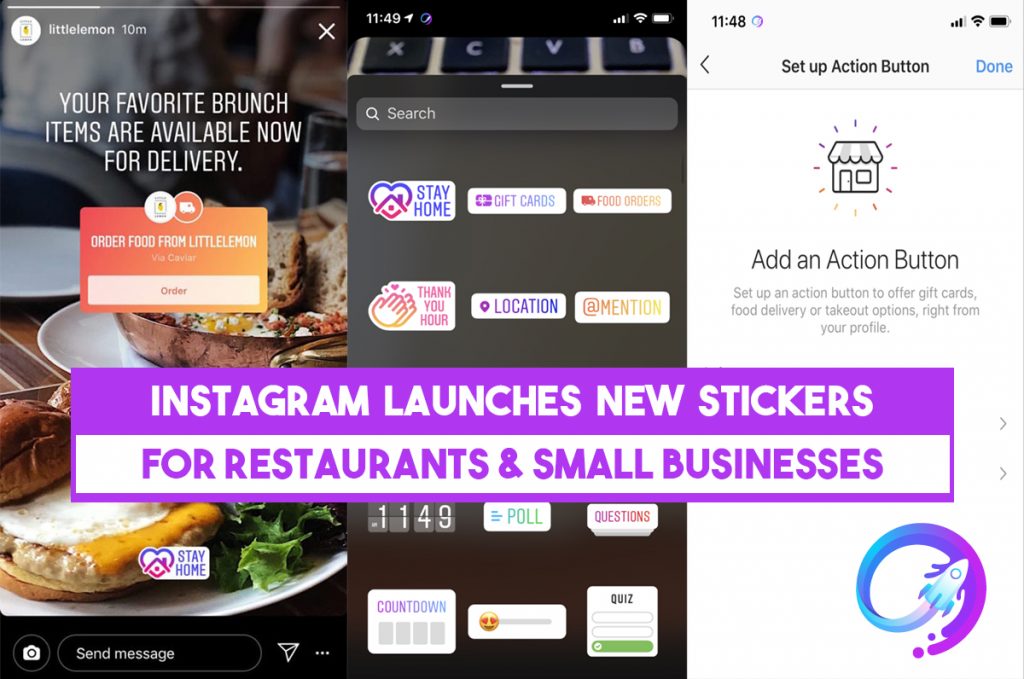 Here's everything you need to know about Instagram's new food delivery and gift card stickers:
According to an announcement made on Wednesday, Instagram is rolling out new stories stickers and profile buttons for buying gift cards, ordering food, and donating to fundraisers (Fundraiser stickers will be released at a later date).
Although the food order and gift card feature is only available to US and Canadian users at the moment and will be rolled out to Ireland and globally in the coming weeks.
How to Use Instagram's New Food Delivery & Gift Card Stickers
To share a gift card, food order, or fundraiser stickers on Instagram Stories, create a story as normal, open the stickers tray, and add one to your story.
Next, select your gift card or food delivery partner. (Deliveroo & JustEat are currently the only food partners for Ireland)
And then publish! Once your story is live, anyone who views it can tap to make your purchase.
You also have the option of adding these features as buttons on your Instagram profile.
To do this, head to your profile, tap Edit Profile, and then tap Action Buttons.
Here, you can select the type of Action Button you'd like to add to your profile.
As with the story stickers, the next step is to get set up with a either JustEat or Deliveroo as your food partner.
While for gift cards, you can partner with LoyLap or SumUp here in Ireland.
When a user sees a gift card or food order sticker/button, they'll be able to tap it and make a purchase through your partner's site.
These are two really great features Instagram are rolling out and will help drive a lot more sales to Irish Businesses during this tough time.
Will you try these new stickers to support small businesses during COVID-19? Let us know what you think in the comments!
Also if you need any help setting any of the above up on your restaurants instagram account just get in touch and we'll help you setup for free.
Also if you're a business who'd like to start an online shop or simply get a website to have an online presence, contact us today to discuss what GetMeOnline.ie can do for you.